Mice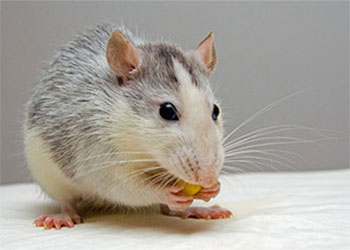 Professional Mice Exterminator and Pest Control
Have a Mouse Problem?
The most common type of mouse is a House Mouse. Inspect: The first step in controlling mice is to do a thorough inspection. Exclusion is a Key to Mouse Control.
Midwest Pest Control will look for openings that the mice can enter your home. We will show you all the entry points and properly seal all entry points as well as prevent further mice from coming back. A mouse can fit through a very tiny opening due to their soft cartilage. All openings greater that 1/4″ should be sealed to exclude mice.
Give Midwest Pest Control a call today when you're in need of professional pest control!
At Midwest Pest Control we take all pest problems seriously and are committed to helping you as soon as possible. In most cases we can respond the same or very next day.
Mice problems can be difficult to prevent if the property isn't properly sealed. Contacting Midwest Pest Control at the first sign of a problem is the best way to keep mice, rats out of your home. If you have mice in your home or on your property, why not call us now and get a free over the phone quote. Let us eliminate the guesswork, and bring our knowledge to quickly bring your pest problem under control.
5
Mice
Diane
I randomly picked Midwest Pest Control from the internet. Boy, am I glad I did. I never write reviews, so this is an exception. Wow, what great service!! I had mice in my basement. They came to Sycamore the next morning. The first thing they did was check outside to see where the mice were coming in at and then plugged up all the possible entries with copper netting - they actually corrected the problem so that nothing will get inside my house - awesome! They also sprayed my entire house (environmentally safe - so safe for pets) inside and out, and put some glue traps in the basement. I am confident now that there will be no more mice in my house. The cost was less than I expected, especially for such great and friendly service. I was so pleased with the whole experience. It's very rare to find a company that is excellent in their work, reasonable in their price, and honest and sincere in their work ethic, but Midwest Pest Control of Rockford is all of these. I highly recommend them to anyone who lives in the Sycamore-DeKalb county area - you wont' be sorry. I've used other pest control companies in the past and they do not compare to the excellent service I received with Midwest Pest Control!
Diane
5
Mice
James
I usually do not give reviews, but I feel this company went above and beyond to provide superb service and deserves some recognition. I was having my daughter's pool party for her birthday on Sunday and on Saturday I realized I had a wasp problem in my backyard. I called Midwest Pest Control around 4 pm on Saturday and talked with Terry and told him my situation, he came out that evening and took care of the problem. The birthday party went as planned and was a success with no one getting stung by the wasps. I am very pleased with the work Midwest Pest Control provided and highly recommend them to anyone looking for pest removal.
James
5
Mice
Molly Girardi
Other pest companies wanted to charge me anywhere from $90 to $125 just to come out and "assess" the situation (mouse or other small creature in a external wall with absolutely NO trace of it indoors), not including whatever "treatment" I might need. When I questioned how they would "assess" it (I mean what were they going to do? Cut a hole in my wall?!), no one would answer. Thankfully I decided to make one last call to Midwest Pest Control. Right away, Terry listened to what was going on, asked me a few questions, and then said there was no need for him to come out to do something I could easily do myself. He proceeded to tell me over the phone what to do, and sure enough, PROBLEM SOLVED. It's nice to see someone running an ethical and moral business nowadays. Next time I have a pest control need, Midwest Pest Control will be my first and only call!
Molly Girardi
Midwest Pest Control
5
5
3